I know that this one will surprise you, as I have been fairly vocal open my reservations about AI. However, that does not prevent me from keeping up with its developments.
Recently, I came across Unite.ai, a news portal dedicated to covering the latest happenings in the world of AI. The site is visually appealing, loads quickly, and very actively covers the AI niche.
I believe that they are in a prime position to significantly increase their revenue and sell the site before the niche gets too competitive.
This is what I cover in this report:
Website overview
Major highlights
Competitor overview
Easy wins to increase revenue and/or traffic
Actionable takeaways you can apply
Let's get into it!
---
---
✅ Website Overview & Highlights
The website has had amazing growth over the last couple of years peaking at 1,000,000+ pageviews/mo according to SimilarWeb (most likely much more).
Ahrefs shows a turbulent growth traffic curve with a significant amount of referring domains (4,100+) linking to the site:
The people of Anguilla are likely pleased with the surge in AI's popularity, given that .ai is a top-level domain of Anguilla. The domain in question was registered in 2019, and active work on the site began in early 2020.
Although the site's design has remained relatively unchanged over the past three years, there has been a significant increase in traffic, as shown in the graph, coinciding with the publication of articles covering the best AI tools.
This well-optimized and high-quality content has performed exceptionally well, with the best article accounting for more than 30% of all traffic, according to Ahrefs.
Highlights
More than 2,000 articles published covering the AI niche
Currently ranks for over 4,000 keywords containing the word "best", This makes it an excellent asset for affiliate marketing purposes.
Simple, fast, and great-looking design of the site
The team behind the site has a ton of experience with AI technologies
Why is this site winning?
The owners of the website had the foresight to recognize the opportunity three years ago, at a time when AI was still a distant future. Today, as AI has arrived, they are well-positioned to reap the rewards of their early efforts.
The authority of the site backed by links from sites like MIT, NYTimes, and Harvard gives it the edge over newer competitors
As a well-established brand, the website is probably approached by new AI companies that are emerging on a daily basis. This presents them with greater opportunities for revenue generation.
Top 3 Competitors
Here are similar competitors targeting the majority of the same keywords.
Synthesia.io – 390k traffic according to Ahrefs, one of the more popular AI tools, has an active blog ranking for more than 30k keywords
Intellipaat.com – 1M traffic according to Ahrefs, popular course site with some of the new content focusing on AI
Nightcafe.studio – 500K traffic according to Ahrefs, a popular AI image generator
Let's get into the easy wins to grow this specific website.
---
🔥 4 Easy Wins To Grow This Website
There are opportunities to significantly grow this brand. I break down the following easy wins:
Improve existing affiliate marketing efforts
Do a few case studies
Grow Twitter audience
Add display ads
Let's get into it!
➡️ Win #1: Improve existing affiliate marketing revenue
The website is currently generating almost all of its revenue through affiliate deals, and while it appears to have a decent number of them based on outgoing links with referral codes, I believe that this is an untapped revenue source.
Here's how I would approach the matter and at least 3X the site's current affiliate revenue:
Renegotiate all existing affiliate deals aggressively. Ask for 50-60% affiliate commissions (ideally recurring), and if they reject, leverage your existing authority – ranking on a featured snippet for "best AI tools" and approach competitors.
Ask for special deals for your readers and incorporate them into exit pop-ups, sidebar ads, banners, etc.
Hire an experienced affiliate manager and offer them a percentage of the increased revenue.
Keep an eye out for new projects, tools, and opportunities to expand the affiliate portfolio.
Add comparison tables to the content, which will help readers with FOMO intent choose the best option.
Improve CTA buttons and design to be more eye-catching and persuasive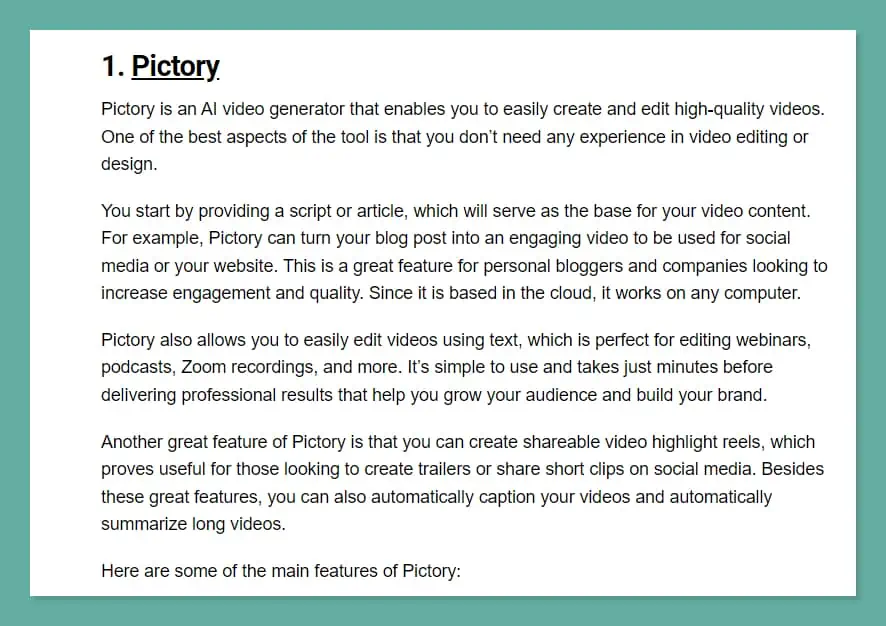 ➡️ Win #2: Case studies
As someone who appreciates the value of case studies, I believe that this website has a lot to gain by conducting some of its own.
Here are a few ideas that I think would be particularly interesting:
Develop an AI-powered research paper and attempt to have it published in a reputable academic journal.
Create a quiz that challenges users to determine whether an image, text, or video was generated by AI or created by a human.
Conduct a classic SEO case study by creating a website with content generated entirely by AI (a strategy that many people are currently experimenting with).
➡️ Win #3: Grow your Twitter handle
Similar to niche sites, the AI community on Twitter features several accounts that offer valuable and up-to-date information on a daily basis. The Unite.ai Twitter account currently only has 1,000 followers, indicating a need for improved visibility.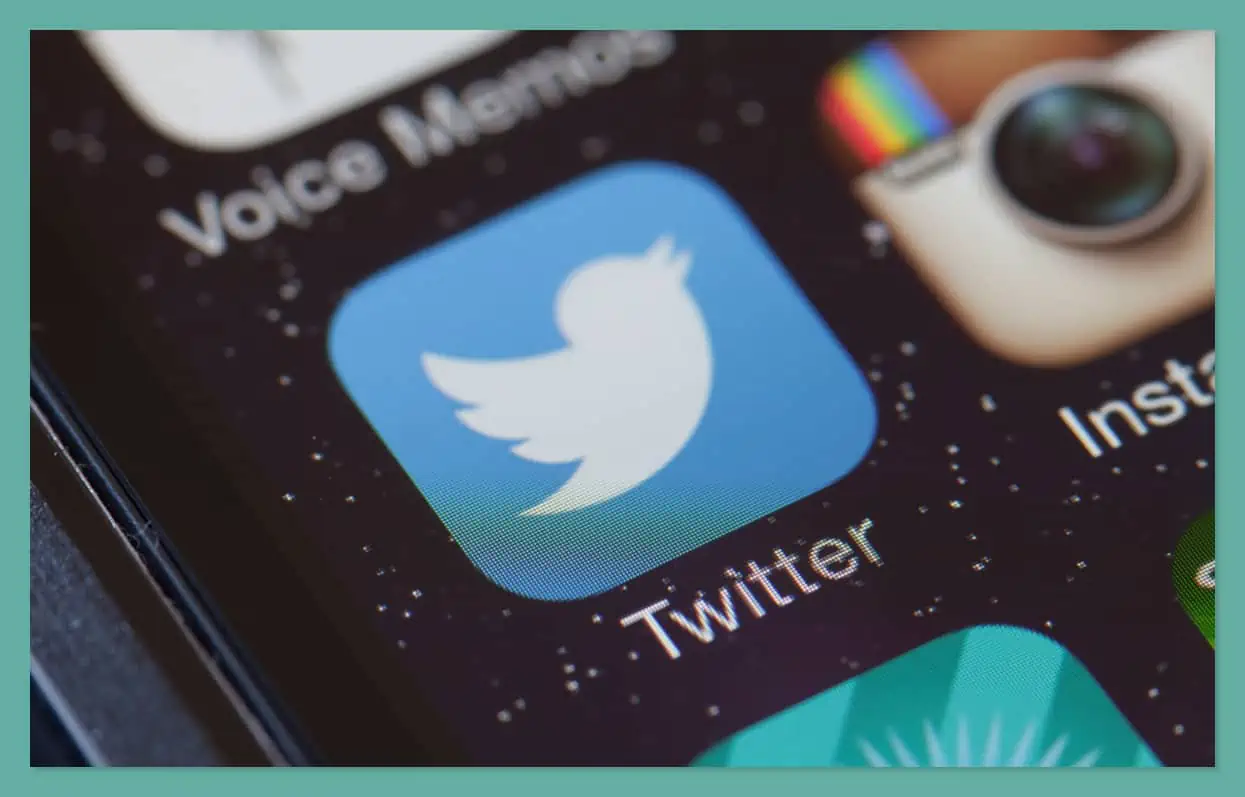 With their established reputation in the field, an increased level of activity on Twitter – including posting original content, collaborating with other creators, and promoting relevant tools – could effectively attract new followers who are seeking more information about AI. Kdnuggets is a perfect example of how you should do this.
➡️ Win #4: Add display ads
It is evident that the owners are opposed to incorporating programmatic display ads on their site. While this may indicate that their affiliate revenue is currently satisfactory, it's important to consider the bigger picture – as a smaller player in the industry, they could easily be overtaken by competitors.
Additionally, it's worth noting that their page speed is flawless, suggesting that adding display ads would not significantly impede site performance.
---
👉 Actionable Takeaways
Here are actionable takeaways that you can apply to your niche website today:
By holding numerous top-ranking positions for commercial keywords, you should be able to negotiate more favorable affiliate deals than your competitors.
Investing in case studies has the potential to generate unprecedented exposure for your business. Even if they don't immediately attract a large audience, they can serve as an excellent foundation for future digital products.
Ensure you follow your audience on their preferred platforms, such as Twitter and Reddit. Being active on these channels is a straightforward yet effective strategy for engaging with your target demographic.