This week, I had the opportunity to analyze a fascinating and relatively unknown website that receives over 600,000 monthly visits, as reported by both Ahrefs and SimilarWeb.
What makes it even more intriguing is that the site utilizes programmatic SEO for its affiliate marketing, while being built on a premium domain.
The website in question is Foter.com, a lifestyle and furniture affiliate site that boasts a significant social media presence.
Interestingly, it was once a major competitor to Freepik, a free stock photo provider. I embarked on this teardown because I am always interested in unconventional setups that have resulted in success. Additionally, there seems to be an air of secrecy surrounding the site, which entices me to dig deeper into its history.
This is what I cover in this report:
Website overview
Major highlights
Competitor overview
Easy wins to increase revenue and/or traffic
Actionable takeaways you can apply
Let's get into it!
---
---
✅ Website Overview & Highlights
The website has experienced its fair share of fluctuations in recent years. It is important to note that the current owners acquired the photo depository site in April 2019 and started with their current content strategy.
According to Ahrefs, the site's traffic has remained relatively stable during the last 18 months, but what's truly remarkable is the astonishing number of referring domains.
A staggering 87.3k domains are pointing to the site, a figure that is quite uncommon. That is easily explained, as all users of photos were happy to interlink back to the source of the free image. However, the owners did a great job of splitting that backlink juice among many pages.
The website's domain has been in operation since 2011, with the establishment of the photo directory site.
Interestingly, the site also has a Wikipedia page, although it's worth noting that the page certainly doesn't meet the usual quality standards.
The page incorrectly claims that the site was launched in 2006 by the current owners, but the references provided are questionable and even amusing.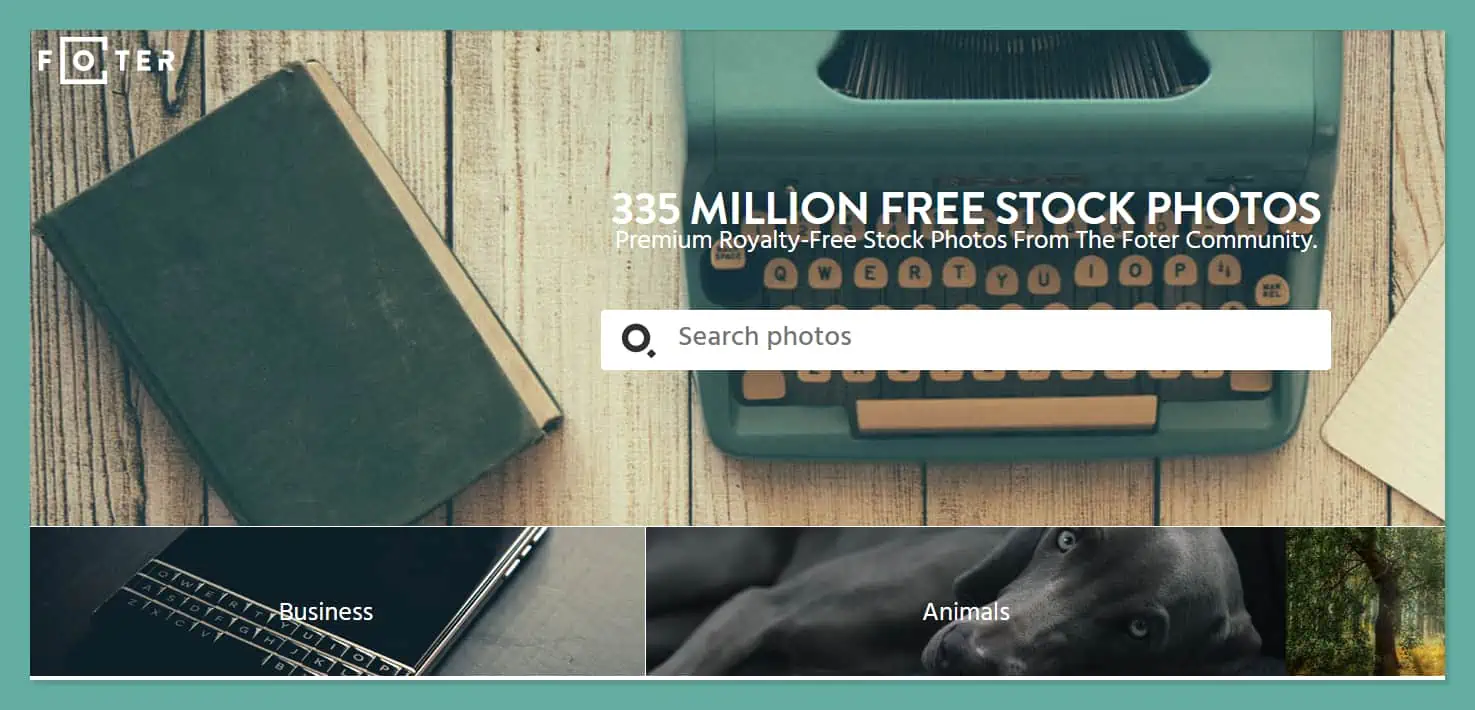 As I said, the current owners bought the site as they recognized the domain power (top 20K ranked domain at the time), and overnight they started publishing affiliate buying guides.
To this date, the website has published approximately 4,000 articles that primarily focus on e-commerce keywords such as "meditation chair," "sleeper chair," and "full-size loft bed." What's truly remarkable is that these articles have managed to outrank major e-commerce shops in search engine results for said terms.
Highlights
Built on a really strong domain with a LARGE backlink profile
More than 4,000 articles have been published to this day
Strong social media presence with Instagram as a highlight with 1.4M followers.
Their HQ is in the famous One Liberty Plaza building in Lower Manhattan, talk about E-E-A-T 🙂
Why is this site winning?
The website adopts an unconventional yet effective approach in its buying guides by prioritizing e-commerce-focused keywords instead of relying solely on buying intent keywords such as "best XX." This strategy has proven to be successful in driving traffic.
The owners didn't just redirect all of the previous content to the homepage, they divided "link juice" amongst many pages, an underrated strategy.
Well-crafted content, particularly in its product descriptions. Instead of simply rephrasing sentences from the shop's listings, the site provides unique written descriptions that offer valuable insights.
Top 3 Competitors
Here are similar competitors targeting the majority of the same keywords.
VisualHunt.com – Near the identical site, less traffic (215k according to SimilarWeb)
Wayfair.com – Not a competitor per se, but Foter is probably one of the biggest Wayfair affiliate accounts.
Hayneedle.com – Once a huge site, fell from grace after May 2020 Core update
Let's get into the easy wins to grow this specific website.
---
🔥 3 Easy Wins To Grow This Website
There are opportunities to significantly grow this brand. I break down the following easy wins:
Tweak affiliate content for maximized earnings
Prune & upgrade existing content for increased traffic
Contact numerous interior design AI tools for partnerships
Let's get into it!
➡️ Win #1: Tweak affiliate content for max profits
In terms of improving the affiliate content on the site, there are a few tweaks that could enhance its performance.
The structure of the buying guides on the site generally consists of a concise yet high-quality introduction, well-designed product reviews presented in attractive product boxes, a comprehensive buying guide section, an FAQ section, and programmatic content featuring over 100 additional products. The site utilizes affiliate programs from both Wayfair and Amazon.
Here are some of my suggestions for improvements:
Remove unnecessary buttons
Given the clear preference for Wayfair based on CTA positioning, it would make sense to remove the "Shop Similar at Amazon" button, at least for the top 5 products. Wayfair offers a longer 30-day cookie duration compared to Amazon's 24-hour cookie duration, along with a 7% commission.
If possible, consider replacing the "Shop Similar" button with an exact product link to Amazon if the product is available there.
Add more affiliate links
When users click on the product image, a separate box is loaded. In this box, it would be beneficial to include an affiliate link for all the images.
Additionally, using a distinct font and color for the price, along with adding a link in the heading itself, can further optimize the affiliate content and enhance user engagement.
Add a customized exit pop-up with the top pick
Considering that the owners have already implemented programmatic content in the form of ideas below the article, it would be logical to incorporate a similar call-to-action (CTA) strategy through an exit pop-up.
This pop-up could feature the lowest-priced product from the top 10 recommendations, encouraging users to take action before leaving the site.
➡️ Win #2: Work on the existing content
While a significant portion of the content on the site continues to perform well, it is evident that the site has passed its prime.
To revitalize its performance, it is advisable to identify and address stale content by either removing it entirely or implementing proper redirects. With a site comprising over 4,000 pages, this strategy is always recommended.
For instance, there are currently over 120 articles that rank for top keywords beyond position 50 in search results. Given the size of the site, I would prune such content, and redirect those articles that have a substantial number of backlinks pointing to them.
Additionally, there are over 800 articles with top keywords ranking on pages 2-3 of search results. By refreshing this content, incorporating new images, adding a few additional paragraphs, and introducing new headings—a significant boost in rankings can be achieved, potentially pushing these posts into the top 10 positions.
It is crucial to remember that the site has considerable authority, making it relatively easier to enhance rankings when it already is within the top 20,000 sites across the entire web.
➡️ Win #3: Establish partnerships with AI design tools
While not a perfect easy win, I think it's still a valid strategy to try.
The field of interior design is ripe for leveraging the current AI craze. If I were to own a website in the interior design niche, I would seize this opportunity to capitalize on it.
My approach would be to compile a shortlist of innovative 3D visualization tools specifically tailored for interior design, such as Archi.ai, Homedesigns.ai, and others.
Then, I would reach out to the teams behind these startups, showcasing the reach of the site and social media channels. By highlighting the potential partnership benefits, such as affiliate programs or paid advertising collaborations, I would establish mutually beneficial relationships.
As the AI market is expected to become saturated at some point, it is crucial to act swiftly to seize the opportunity and generate revenue during this craze.
---
---
👉 Actionable Takeaways
Here are actionable takeaways that you can apply to your niche website today:
Working on improving existing content is "always" a faster and easier way of attracting traffic
To prevent your affiliate content from becoming stagnant, it is crucial to continuously make changes in pursuit of improving click-CTR and generating higher revenue.
Look for out-of-the-box ways to add new affiliate or brand partnerships. Every niche has a way to benefit from "trending" software (which today is AI).