As a website flipper, Escrow is a staple service. I do not do a deal without using Escrow; it's just not worth the risk. Escrow is a third-party middleman that is used to protect all parties in a sale transaction.
When I buy a site, I ensure the seller is OK with using Escrow. When I broker a site through The Website Flip brokerage, Escrow must be used. If a seller or buyer is not willing to use Escrow, I do not do the deal.
In this write-up, I go in-depth on:
What is Escrow
Why website flippers need to use it
Favorite Escrow service
Common questions
Let's get into it!
What is an Online Escrow Service?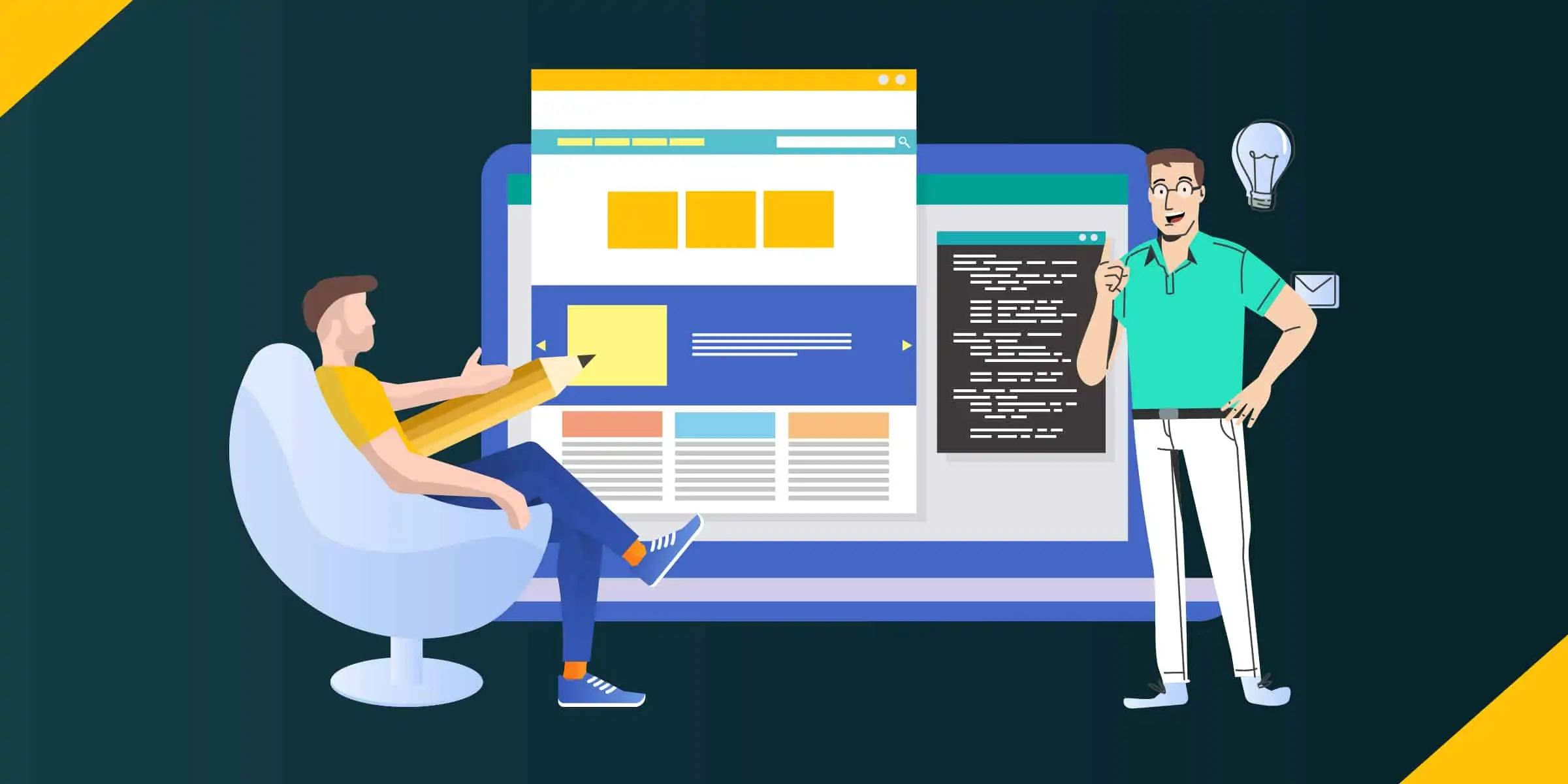 An online escrow service is a way for both buyer and seller to protect themselves when transferring payment for an asset. Basically a third party (the escrow service) holds the money from the buyer and only releases it to the seller once
This is a common legal practice that is meant to protect the buyer in particular from being scammed or ripped off, but it offers important protection for all parties involved.If you are buying or selling a website or online business there should always be escrow involved in the process.
Since the escrow will be holding the money used for a purchase it's critical to only use a reliable and trustworthy service.
---
Why Do Website Flippers Use Escrow?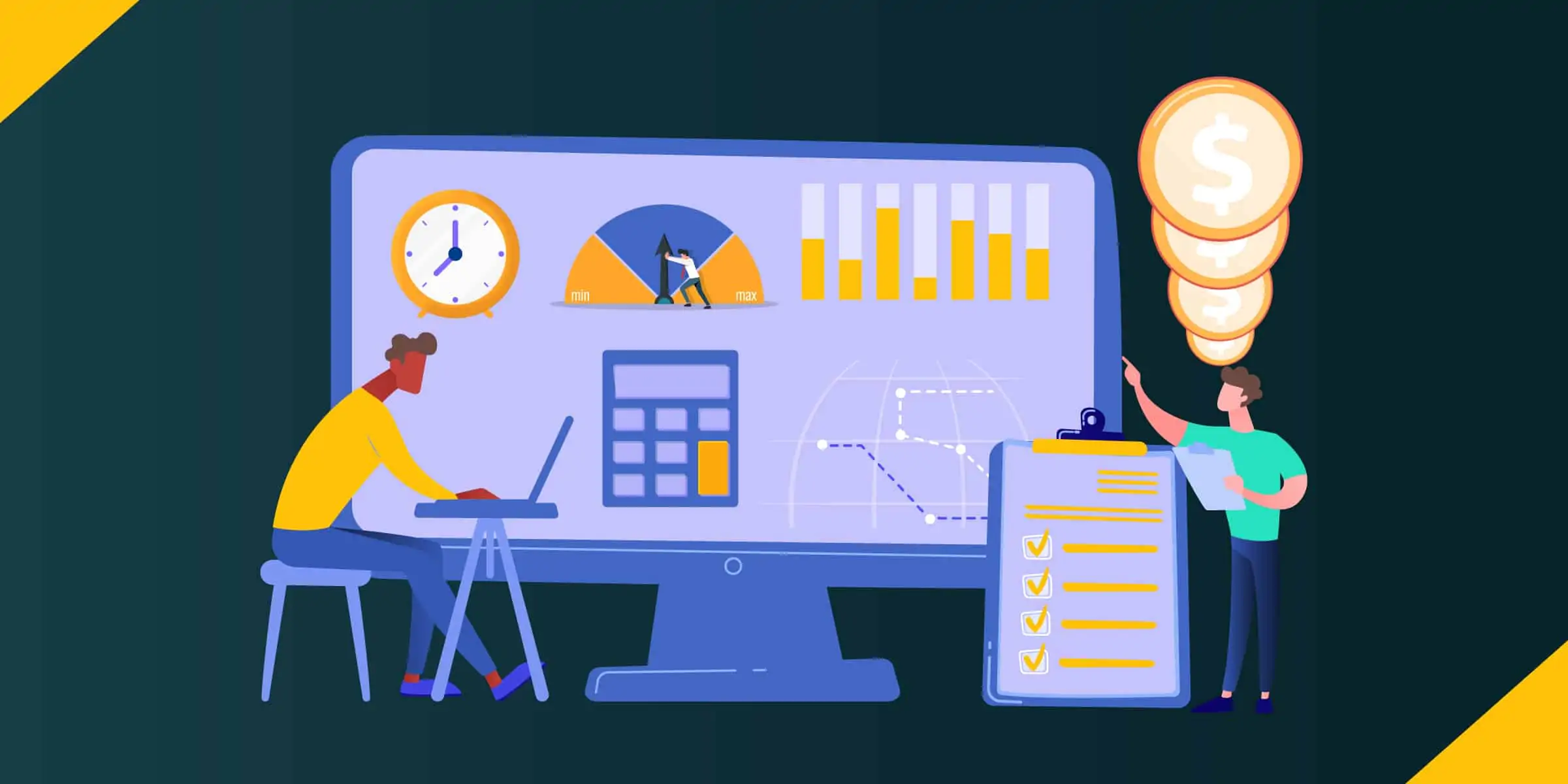 Transferring a website is a delicate process. For a profitable website, a lot of money can change hands and thus protection is key here.
When that much money is involved you don't take chances. You don't want a situation where you lose the website and don't get paid.
This also protects the buyer, keeping the money safely secured until they receive the website. If the seller doesn't deliver the website, the escrow doesn't release the funds.
Escrow is standard policy for these deals because it clearly defines what is expected from each party, protects everyone's interests, and puts in a legal framework in case things go wrong. Or someone isn't acting in good faith.
That safety net is worth the small commission that an escrow service will charge to oversee the sale.
---
How Does Escrow Fit Into The Flipping Process?
Escrow is a crucial part of the flipping process. First of all it establishes trust between the buyer and seller. Whether or not you believe most people act in good faith, the escrow is a way to help secure the process so even if someone wasn't, the damage they could do would be limited or none.
Escrow services also take away amount limits. On some common platforms there might be additional restrictions, paperwork, or just some that won't process more than a certain amount of money per transaction.
By having a verified escrow in place, you circumvent all of those potential headaches.
Securing escrow is an important part of the process and should take place very early on. For those of you new to the website flipping process, this is what an escrow buy/sell process would look like.
Find a site you're interested in buying and reach out to the website owner
Negotiate with the owner and agree upon a price
Both buyer and seller need to register with Escrow.com
The "Terms of Transaction" are agreed upon by both parties. This includes the domain name, the sales price, and any other important details that are a part of the transaction.
The buyer pays the agreed-upon amount in the Escrow
Escrow.com verifies the payment has been made and secures it
Seller backs up the website and keeps a zip file of the content as a backup for themselves and one to transfer to the buyer
Begin the domain transfer process from seller to buyer
The buyer accepts the domain name and receives the saved content
Seller transfers any remaining assets (e.g., social media, email lists, etc)
Escrow.com begins the inspection to make sure every part of the agreement has been met by both parties
Any details that need to be steamed out are at this point, and then Escrow approves the release of the funds (minus their cut)
The funds are released
While this can seem a touch overwhelming for a complete newbie, when you look at it the step-by-step process is actually very easy and direct.
This escrow process makes the buying and selling of websites a much easier process for both parties.
---
Recommended 3rd Party Escrow Service: Escrow.com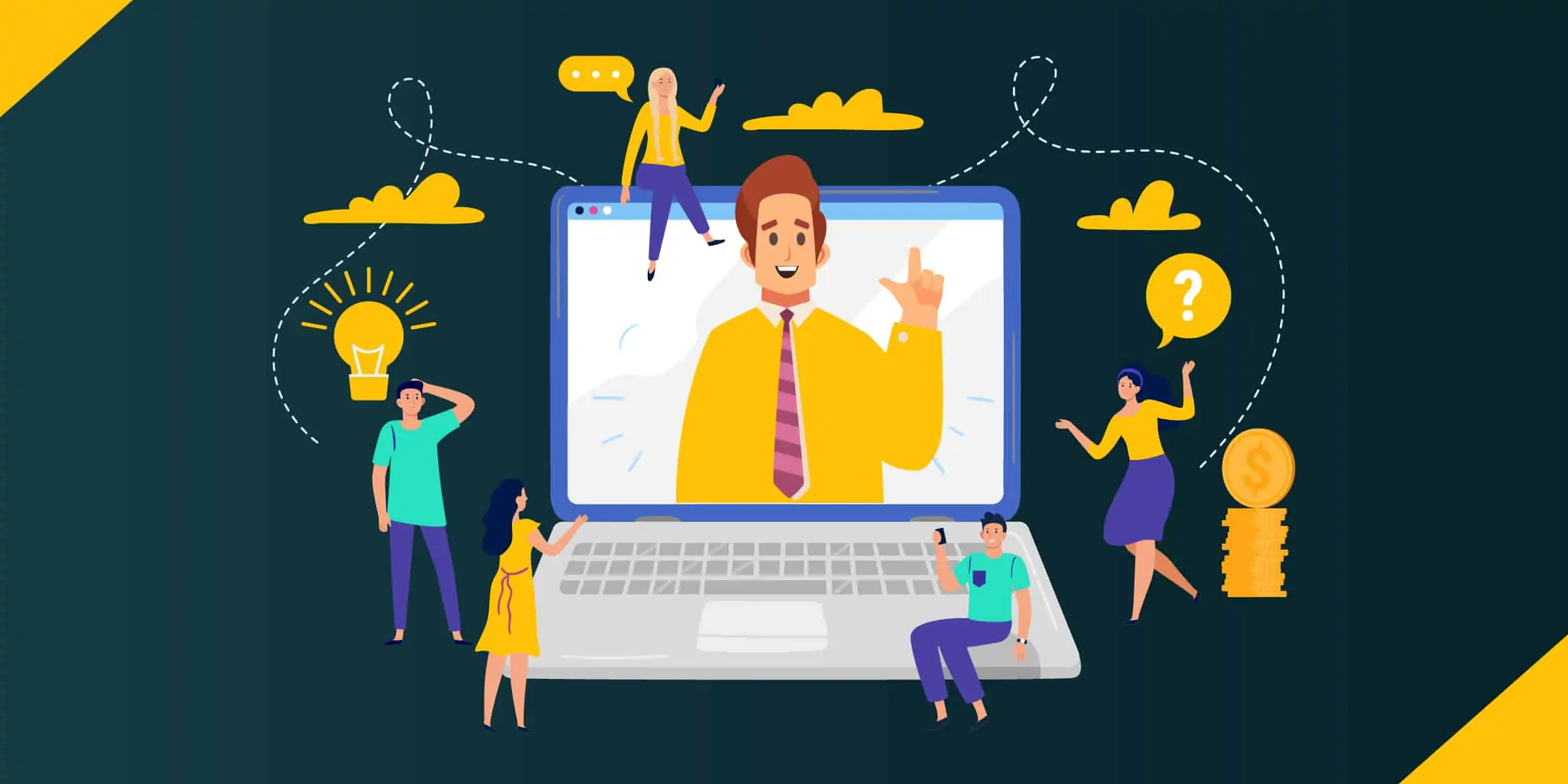 There really is one exceptional escrow service that I feel confident recommending. There's a reason they're the go-to for online escrow services. Escrow.com, currently owned by Freelancer.com, is who I recommend when you're looking for escrow services.
About Escrow.com
Escrow.com is usually the first name that comes up when looking for online escrow services. Founded all the way back in 1999, they have been providing online escrow services for over over 20 years.
That's a long track record and the overall ratings from users are extremely positive. While commonly used for the buying and selling of online businesses or websites, they actually provide escrow services for a variety of online services.
They are a fully licensed escrow company and currently operate out of California.
The strong track record they've made for themselves is the reason they're often the go-to for large online transactions for website or online business flips.
Features
The features on Escrow.com are pretty simple and focused on the process. Your account has a dashboard for any deals that are being set up or are currently underway. If you have multiple websites flips going on at once this is very handy.
1. Fee Calculator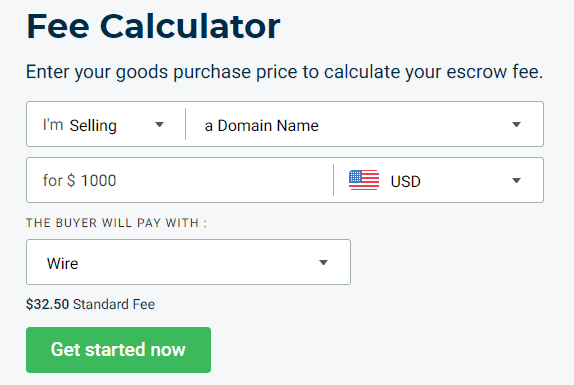 The fee calculator is another great tool. Want to know the cost or expense of an escrow deal? Just put in the details and you can see what the fees are going to be using Escrow.com.
2. Transaction Tools
Escrow.com has a specialized API that can be used to create a way for customers on your site to pay you through Escrow.com. There are additional tools to create purchase buttons to connect with the API.
This can be a big boost for flippers who plan to increase the value of a site they're buying by creating a store or product to sell.
Full Disclosure: I haven't personally used these tools myself so I can't say how they compare to WooCommerce or other potential options, but these are features worth mentioning.
3. Tracking Tools
There are tools for tracking every deal at every step of the process. Records are kept for previous deals, as well. There are many entries on the left-hand column of your Escrow.com account, but it does a great job organizing all the data in separate places by steps.
That means everything is organized and easily accessible to you. Both for past deals as well as current ones.
4. Escrow ID Verification
Escrow.com can only make money if its reputation as a top escrow providing service remains strong. The verification feature is a great way to help make sure each of these transactions is as secure as possible.
Fee Structure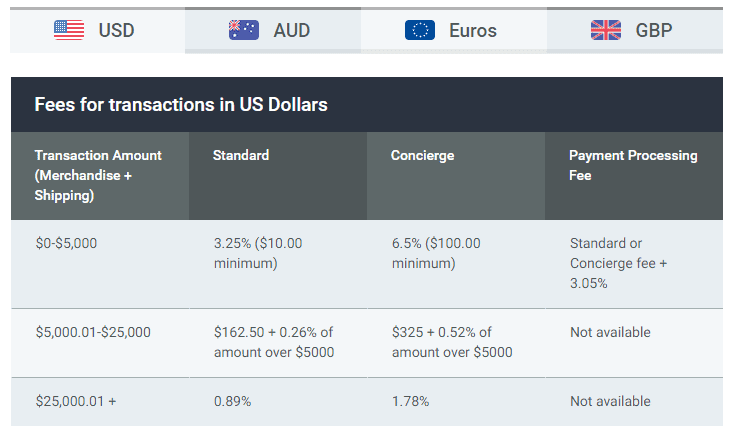 The fee structure is the same regardless of location however the amounts differ based on whether you are paying in US Dollars, Australian Dollars, Euros, or British Pounds. The full up to date free structure can be found here.
Generally with fees there will be three things to look at. They are:
Transaction amount
Standard vs concierge service
Payment processing fee
The first is transaction amount. There are different rates for:
$0-$5,000
$5,000.01-$25,000
$25,000.01 and above
The second point is whether the standard service is being used or the concierge service. Obviously the concierge will cost more. In all my website flips, I've never used a concierge service. The process of transferring a domain is simple and honestly I do not see the value in the concierge service.
Finally, there's a payment processing fee that depends once again on the size of the deal.
So what are the overall pros/cons of all these features that Escrow.com puts at your fingertips?
Pros
Generally very professional customer service help
Long track record as a reliable escrow service
Excellent array of tools at your fingertips
Simple-to-use fee calculator
Widely trusted service
Selling tools through Escrow's API are available
Cons
Enough complaints of slow or spotty support – responses could be slow
The layout of the user dashboard isn't completely intuitive – it can take a while to get used to
Less support if you don't choose the concierge service
Not supported in countries like Russia and Pakistan
---
Common Questions about Online Escrow Services
What countries are typically not supported?
Most countries are supported that have stable infrastructure, but there are some exceptions. For Escrow.com the full list is there. Most countries on the list are obvious ones (North Korea, Afghanistan, Congo, etc.) or poor countries that don't have internet infrastructure. A few notable exceptions on Escrow.com's no-serve list are Cambodia, Russia, and Panama.
Can I just use PayPal to do a deal?
While PayPal does offer some buyer and seller protection, you absolutely should not rely on these. There are many stories of a person paying, receiving what they paid for, then claiming they didn't receive it and PayPal refunding their money regardless of evidence.  At that point, you're out what you sold and you're out the money and you likely have no recourse. PayPal does not offer the same protection as escrow and should never be used in its place.
Can you get scammed on Escrow?
While it is possible, it's extremely unlikely and usually happens via some type of activity outside of the actual escrow transaction itself. While it's hard to say anything is ever 100% fool proof, when you're using a reliable escrow service it is much, much harder for anything to go wrong. It's not perfect, but it is a serious measure of added security for both buyer and seller.
Who pays fees if the buyer backs out of the deal?
If the deposit is made by the buyer to Escrow, and the buyer decides to back out (i.e., ask for a refund), then the buyer will pay the Escrow fees. Specifically, the wording is as follows, "The buyer is responsible for 100% of the escrow fee in the event the transaction is canceled or the merchandise is returned."
Who pays fees if the seller backs out of the deal?
Legally, once you are in Escrow as the seller, you are obligated to follow through with the sale. The buyer is allowed to back out freely without repercussions (except for paying the Escrow fees). If for any reason, the seller decides to back out no one pays the Escrow fees.
---
Wrap Up
Using Escrow, specifically Escrow.com, is a must if you are buying one site or hundreds of sites. Through my 175+ website transactions, I've used Escrow.com and Flippa's Escrow services.
I've done details through Paypal directly, however, every time I've done one, it's always cause anxiety and stress. This is why I've stopped using Paypal for any transaction even if that means I lose out on the deal because the seller insists I use it.
Always make sure to protect your asset and money in any deal and Escrow is the way to do that.