TheWebsiteFlip.com, a leader in website investing and flipping, has acquired FlipWebsites.com. The official acquisition date is March 30, 2021.
TheWebsiteFlip's primary goal is to educate investors on buying, growing, and selling website assets, also known as website flipping. FlipWebsites.com, one of the first businesses covering the website flipping industry was started in 2006 by Chris Yates and David Gass of Centurica and Rhodium Weekend.
About FlipWebsites.com
FlipWebsites.com was the go-to resource from 2006 to 2012 covering website flipping industry news and resources.
In the founders own words, the purpose of FlipWebsites.com was as follows:
Flipping websites can be quite lucrative but you have to know what you're doing and you need a game plan. That's where we hope this website can help. Our goal is to make FlipWebsites.com the definitive resource for site flippers. Whether you're a short-term flipper or a long-term builder, we want this site to be your "go-to-place" for the latest information and strategies to help you be more successful!

Chris Yates and David Gass, founders of FlipWebsites.com
About TheWebsiteFlip.com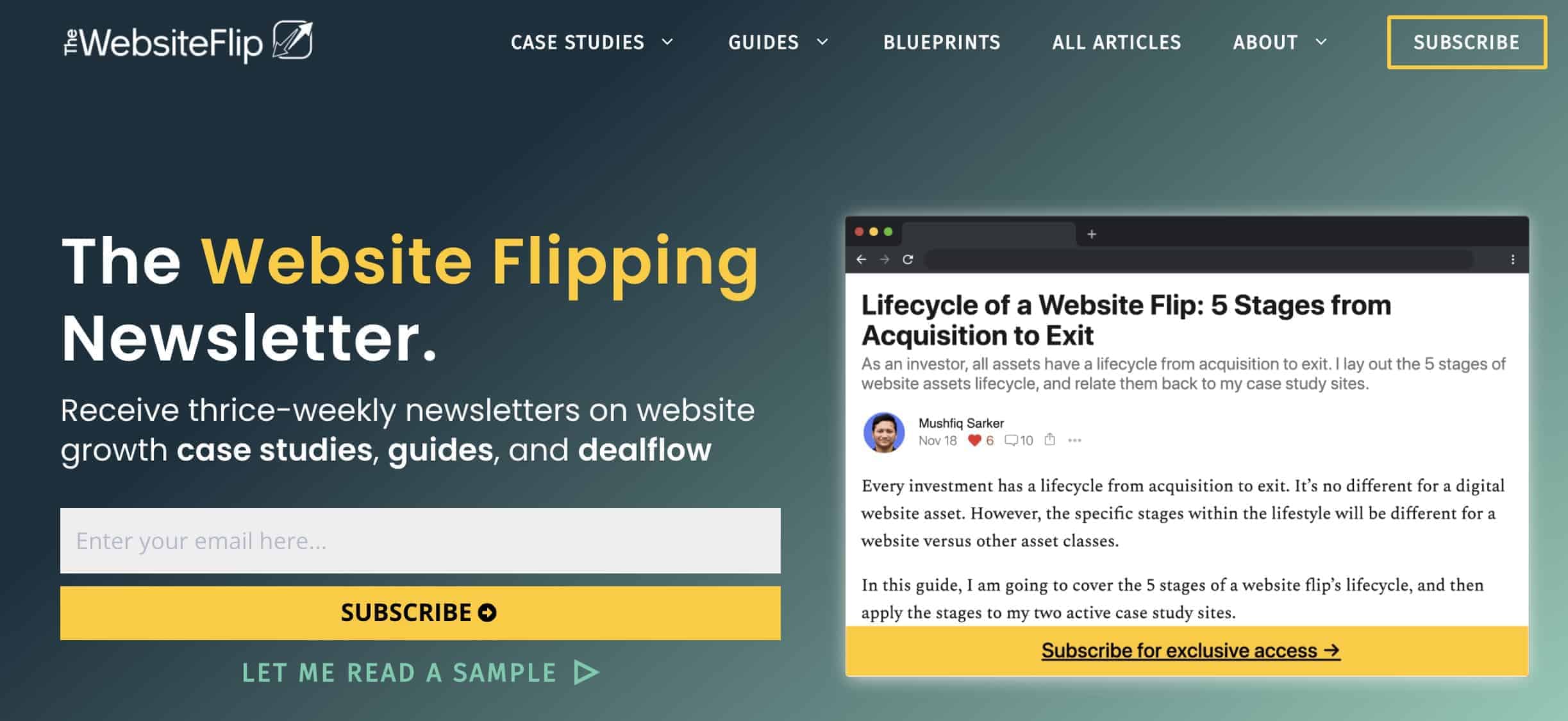 Since April 2020, The Website Flip has operated as a dedicated newsletter and website that shares case studies and guides on buying websites and selling websites. In January 2021, The Website Flip launched a boutique brokerage for selling website assets.
Mushfiq S, the founder of The Website Flip, share the following about this acquisition:
FlipWebsites.com was a resource I personally read when I got started in website flipping back in 2008. It was the go-to resource for me. We are extremely excited to acquire the business.

Mushfiq S, founder of TheWebsiteFlip.com