Best Deep-Dive Course Into Website Flipping
Learn exactly how I've flipped 215+ websites with multiple 6-figure exits
What's in the course?
Detailed videos covering the concept, due diligence, valuations, where to find sites, and much more
Includes 12 real-life website walkthroughs covering due diligence and growth teardowns
Why do I need it?
Are you spending time piecing together how to do a website flip successfully?
With this, you will get a deep dive into the concepts, processes, and mindset to be a website flipper
How do I get it?
This is a video-based course with 6+ hours of recordings
Get access to the video course for one-time payment: Full access
What's Covered In The Course?
This course is 14+ years of experience boiled down into actionable and organized videos. No fluff. Actionable content guaranteed.
Concept of website flipping
5-stage lifecycle from purchase to exit
How and where to find websites to buy
How to perform website valuations
How to perform due diligence to catch red flags
Tactics to grow the site you purchased
Tactics to position a site for maximum exit
How to sell your site
How to hire a website operator to manage sites
Buying websites during/after a Google Core update
Bonus #1: live due diligence reviews on 7 sites
Bonus #2: live growth teardowns on 5 sites
Bonus #3: downloadable templates and spreadsheets
Bonus #4: access to the Website Flip Club Facebook community
The course is organized into 8 modules. There are 51 lessons total with over 6+ hours of recordings. It's jam-packed!
6 Reasons To Get The Course Right Now
Lock in the price while it lasts. Lifetime access.
Instant access to 6+hours of videos
You could spend countless hours learning about website flipping from non-expert sources, or you can access this actionable and organized course today.
Real Due Diligence Reviews and Teardowns
Get exclusive access to live reviews of websites for sale. We perform due diligence, growth, and valuation reviews.
Made specifically for content websites
Every course lesson is fine-tuned to help you learn how to buy, grow, and sell content websites.
For Beginners and Experts
This course will help beginners understand the A to Z of website flipping. For experts, it provides a framework for systematic website flipping. It's for everyone.
Free updates on newly added lessons
Stay up-to-date with new lessons, case studies, and teardowns that get added.
100% money-back guarantee
Not satisfied? We will refund your purchase in full. No questions asked.
The Full Course Syllabus
This course will help you master website flipping. Here's how…
Introduction
35 mins
| | |
| --- | --- |
| What's Covered | |
| Website Flipping Concept | 2:26 |
| Terminology & Abbreviations | 2:25 |
| Setting Your Investment Criteria | 10:10 |
| Data from 39 Website Flips | 3:21 |
| Building vs Buying Niche Sites | 3:27 |
| The Required Skillsets | 5:28 |
| Website Portfolio Model | 8:05 |
Website Flip Lifecycle
38 mins
| | |
| --- | --- |
| What's Covered | |
| Stage 1: Buying a Site | 3:06 |
| Stage 2: Stabilizing The Site | 6:36 |
| Stage 3: Growth | 9:06 |
| Stage 4: Exit Optimization | 5:39 |
| Stage 5: Exit Execution | 5:44 |
| 2 Case Studies of Website Flips | 8:01 |
Find Websites To Buy
22 mins
| | |
| --- | --- |
| Using Brokers | 4:44 |
| Using Marketplaces | 3:48 |
| Using Non Conventional Places | 2:10 |
| Off Market Deal Tactics | 2:53 |
| DealFeed.io Overview | 7:41 |
Website Valuations 101
46 mins
| | |
| --- | --- |
| What's Covered | |
| Valuation Methodology | 3:35 |
| Monthly Multiple | 10:51 |
| Revenues & Cost Calculation | 10:11 |
| Bonus: Live Walkthrough of P&Ls | 16:01 |
| Negotiation Tactics | 6:12 |
Due Diligence 101
145 mins
| | |
| --- | --- |
| What's Covered | |
| Arsenal of Tools Needed | 3:14 |
| Due Diligence Framework | 27:47 |
| EasyDiligence.io Review | 4:44 |
| Bonus: 7 Live Deal Reviews | 109 mins |
Growing The Site
104 mins
| | |
| --- | --- |
| What's Covered | |
| High-Level Tactics | 2:29 |
| Easy Growth Levers | 6:48 |
| High Difficulty Growth Levers | 3:58 |
| EasyWins.io Overview | 3:27 |
| Bonus: 5 Niche Site Teardowns | 88 mins |
Positioning For Sale
16 mins
| | |
| --- | --- |
| What's Covered | |
| Why Position? | 4:12 |
| Create a Mini Prospectus | 3:06 |
| Advanced Tactics to Maximize Exit | 6:25 |
| Keep Easy Wins for Buyer | 1:53 |
Executing The Flip
22 mins
| | |
| --- | --- |
| What's Covered | |
| Why Sell a Niche Site | 3:06 |
| When to Sell a Niche Site | 3:35 |
| Valuation as a Seller | 2:35 |
| Listing Site For Sale | 3:45 |
| Escrow Process | 5:01 |
| Website Transfer Process | 3:42 |
Bonus Videos
34 mins
| | |
| --- | --- |
| Hiring a Website Operator | 21:21 |
| Impact of Google Core Updates | 12:50 |
See What Our Fans Are Saying
Buying and selling niche sites can be the old west, but Mushfiq has made the process scary simple. Almost too simple. I don't want half these nuggets he drops in the course to be public.
I'm in the middle of a flip now based pretty solely on his advice from the course.
– Chris Myles, Blogger Evolution
Source: Trustpilot
Super detailed. Goes through the entire process from beginning to end and encompasses a macro high-level approach while also digging into nitty-gritty details. My favorite part is the teardown videos, immense value there. Two thumbs up for sure.
– Shane Prichard
Source: Trustpilot
I highly recommend The Course on Website Flipping. Mushfiq breaks down each part of the website flipping process in a clear and concise manner. He provides examples with data-driven results. There is no fluff in this course. Great purchase!
– Angelica A.
Source: Trustpilot
Mushfiq provides awesome information and excellent help in the programs! I have purchased several of his courses and programs because each is so good.
My websites (and my income) are improving because of the great work he has put together. I'm glad to find The Website Flip and can not adequately express all my thanks for the help provided. Also thanks Mushfiq for the personalized help too!
– Patricia Vaughn
Source: Trustpilot
Very informative. Excellent step by step guide.
Course allows the user to read the content and still gain insight even without listening to the accompanying video. Well worth the cost. Best course on this subject I've found.
– Fred B.
Source: Trustpilot
I have bought 2 courses. The content Mushfiq produces is beyond amazing.
I have consumed all the top Affiliate marketing courses out there (AffiliateLab, Authority Hackers, Income School), and I would rate Mushfiq's content at par with them.
Mushfiq particularly shines at creating 'to the point' content and delivers an hour's value in 5 minutes. That's where his content really shines.
– Omar Khan
Source: Trustpilot
A Word From The Creator
Hey, Mushfiq here! I have been buying, growing, and selling content websites since 2008. I've sold over 215+ websites with multiple six-figure exits. My team and I are also authorized brokers and sellers on the Flippa marketplace with over 140 transactions to date.
I organized and created this course to help those who want to enter the website flipping industry. This course is a deep dive into my 14+ years of experience buying, growing, and selling content-based websites.
I've also been featured on the following sites as an expert: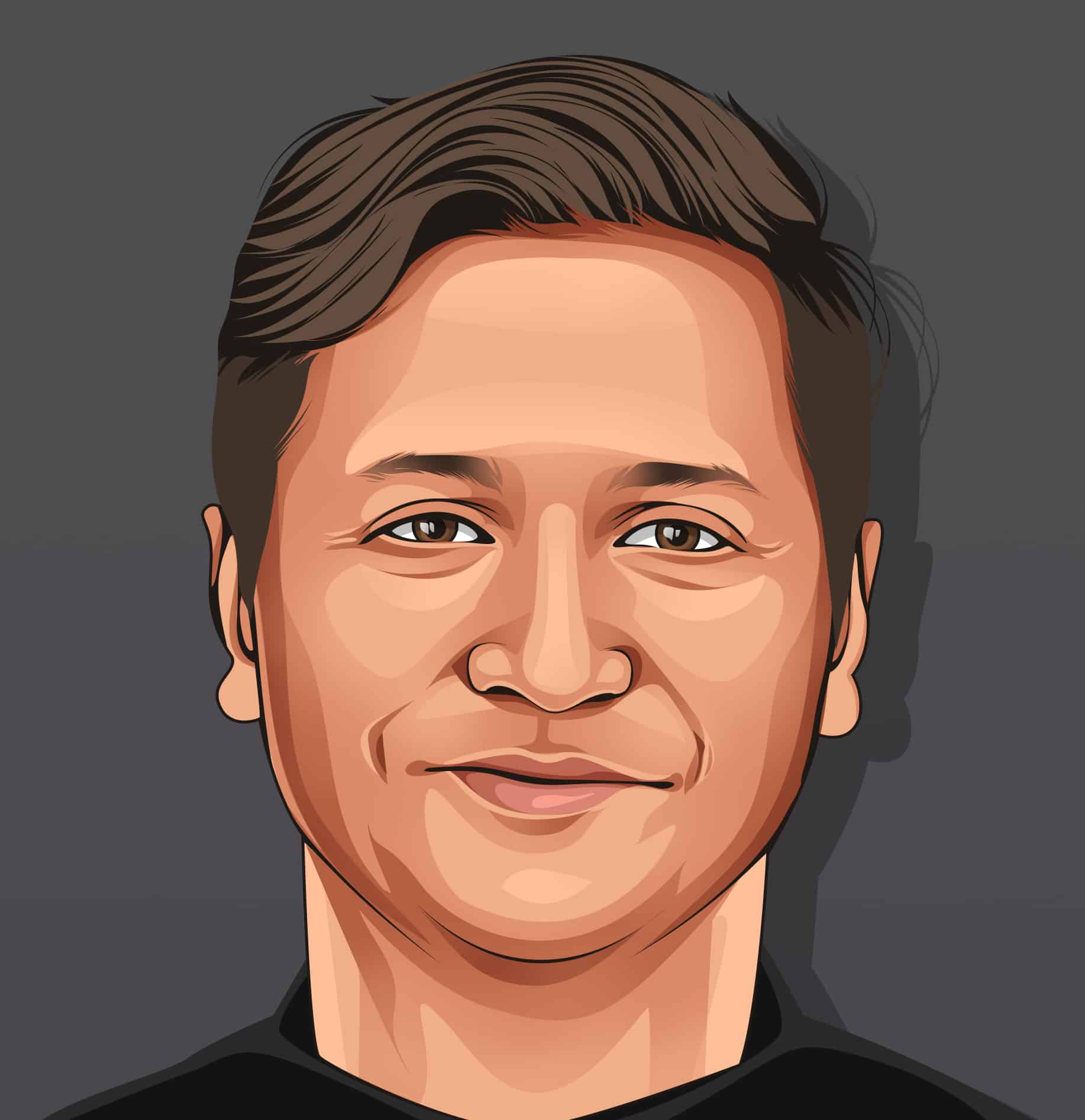 Limited Time – $100 OFF!
Get The Course on Website Flipping
Tap into 14+ years of expertise flipping 215+ websites in this video course series.
Learn how to flip websites for 6-figures
6+ hours of lessons
Bonus: 7 due diligence video reviews
Bonus: 5 live teardowns showing growth tactics
Bonus: Downloadable templates (P&L, model, and more)
Lifetime updates
Guaranteed to give value or 100% money back
Bonus: exclusive access to Website Flip Club Facebook community
$590 $490, one time
Frequently Asked Questions
Can I view sample lessons before buying the course?
Sure! Here is a selection of two lessons out of 51 total for you to preview.
Website Valuation Methodology [3:34]
Using Marketplaces to Find Acquisitions [03:47]
Who is this course for?
This course is both for beginners and experts.
For beginners, the course will walk you through the beginning concepts all the way to executing the sale of your site. You will learn the terminology, where to find sites to buy, how to do due diligence and valuations, and how to position your website for sale.
For experts, this course can act as a standardized framework for you to systematically build a portfolio of website flips.
In addition, both beginners and experts will find immense value in the live due diligence and teardown videos of real sites included with the course.
How is the course structured?
This is a deep-dive course into the world of website flipping. The included topics are:
Module 1 [The Introduction]: deep-dive into what is website flipping
Module 2 [Website Flip Lifecycle]: deep-dive into the 5-stage lifecycle
Module 3 [Finding Sites To Buy]: how to buy, where to look for deals
Module 4 [Website Valuations]: details of valuations, multiples, and P&L
Module 5 [Due Diligence]: red flags to look out for on a deal
Module 6 [Growing The Site]: tactics you can employ to grow the site
Module 7 [Positioning for Sale]: how to get the highest exit price
Module 8 [Executing The Sale]: deep-dive into prepping your site for sale
The course has been designed such that you could theoretically start at any module. However, it's in your best interest to go sequentially.
What's the format of the course?
The course consists of video recordings walking you through the concepts with examples and case studies. In addition, some lessons include a combination of video plus written content.
You will also find bonus downloadable templates such as P&Ls, financial models, raw data sets, and more.
What if I fall behind?
A common concern many people have when signing up for a course is that they will run out of time or fall behind.
That is not possible with this course because it is self-paced. You can finish it in a few days, or take your time with it. Whether it takes days, weeks, or months, it does not matter. You will always have access to the course.
I don't know anything about website flipping, is this for me?
Yes! This is the getting started course on website flipping. It's designed to take someone who has limited knowledge on how to buy and sell sites and get them ready for their first deal.
If you are brand new, you will get value.
How do I get access and what happens after I sign up?
This course is completely online-based.
Once payment is made, you will be instantly enrolled in the course platform and can start learning right away.
Isn't everything in this course online for free already?
This is a fully comprehensive course teaching you the real ins and outs of buying, growing, and flipping content websites.
You won't find anything as comprehensive on YouTube, or blogs. While you may find things here and there online for free, it won't provide you with the full picture.
Do I get discounts on your other products?
Yes! Inside the course, there are exclusive discounts to EasyWins.io, a database of 120+ strategies to 10X your site's growth, and EasyDiligence.io, a due diligence dashboard and database of questions.
Both of these products are not necessary to be a website flipper but they do help in the journey.
What's inside the Website Flip Club Facebook community?
Check out the exclusive private Facebook community by going here.
The community includes 1,700+ website flippers and investors. In the group, members can interact with each other by asking questions. Every week a open Q&A takes place where members can ask questions in a dedicated manner.
On a weekly basis, Mushfiq shares insights into his website flips, analysis of the market, and much more.
This is the one and only dedicated community for website flippers out there. Don't miss out!
I have another question…
No problem! Use the chatbox on the bottom right of the page or send an email to contact@thewebsiteflip.com