For the first time, I will analyze a site in one of the most popular niches in the niche community, pets.
I have previously owned a few sites dedicated to specific breeds, and I distinctly recall coming across this particular website a few years ago.
Remarkably, it continues to maintain its authority in relation to the breed it represents. According to the American Kennel Club (AKC), the Shiba Inu, featured on this site, ranks as the 43rd most popular dog breed in the United States.
The website in question is MyFirstShiba.com, which boasts an impressive monthly traffic of 110,000 visitors, as reported by SimilarWeb.
Drawing from my previous experience owning a site within this niche, I am well aware of the limitations when it comes to generating revenue.
Therefore, my primary focus will be on exploring alternative sources of monetization while also addressing a few quality concerns that exist within this particular site.
This is what I cover in this report:
Website overview
Major highlights
Competitor overview
Easy wins to increase revenue and/or traffic
Actionable takeaways you can apply
Let's get into it!
---
---
✅ Website Overview & Highlights
The website has demonstrated remarkable stability over the past few years, consistently reaching peaks of over 150,000 monthly traffic.
Moreover, its backlink profile is quite impressive, with a substantial 1,600 referring domains pointing to the site.
The site was initially launched in 2016, and surprisingly, it has remained relatively unchanged over the years. However, one intriguing aspect is that the menu structure was significantly better in comparison to its present state.
The site was built using Thrive Architect, which was once a highly popular theme for niche sites but has since become outdated and causes significant issues that will be mentioned below.
Highlights
Stable traffic over the last two years, currently around 100k visits per month
Backed by decent sized Facebook page (33k followers) and a Youtube channel with 100k video views
The sub-niche is well covered with around 500 articles published to this day
Why is this site winning?
The key factor that sets this site apart and contributes to its stability is the quality of its content. The content was written by genuine Shiba Inu owners and a certified dog trainer, as stated on the About page.
Over the years the site accumulated a decent backlink profile, including links from Akita Inu Wikipedia page, Topdogtips.com, and Rover.com
Since its inception in 2016, this website took a smart approach by not heavily relying on affiliate content. This strategic decision has played a crucial role in its survival amidst numerous Google updates over the years.
Top 3 Competitors
Here are similar competitors targeting the majority of the same keywords. Unlike the other popular dog breeds, MyFirstShiba doesn't have any direct competitors worth mentioning.
Shibas.org – Site of National Shiba Club Of America, an obsolete site with no meaningful traffic to it (under 10k per month)
Petchao.com – newer site oriented towards Japanese dog breeds, sub 10k traffic according to Ahrefs
JustFoodForDogs.com – a wider e-commerce site selling specialized dog food, 150k traffic according to SimilarWeb, they have a dedicated page about Shiba Inu feeding thus the similarity in some of the keywords
Let's get into the easy wins to grow this specific website.
---
🔥 4 Easy Wins To Grow This Website
There are opportunities to significantly grow this brand. I break down the following easy wins:
Migrate site to modern WP theme
Improve existing CTAs
Replace Amazon with Chewy.com
Reach out to potential lead generation targets
Let's get into it!
➡️ Win #1: Migrating site from Thrive Themes to a more user-friendly WP theme
Although it may present some challenges, migrating the site from Thrive Architect to a simpler theme like GeneratePress or utilizing plain Gutenberg can be achieved smoothly, especially with the aid of a well-defined SOP and an experienced VA.
One of the advantages of transitioning away from Thrive Architect is its notorious lack of user-friendliness and its tendency to add unnecessary elements to the site code, which can negatively impact page loading speeds.
Additionally, websites built with Thrive Architect may appear somewhat outdated and fail to align with Google's preference for sleek and minimalist design.
A quick step-by-step guide:
Begin by creating a staging environment, allowing for changes to be made without impacting the live site.
Enhance the existing SOP with specific instructions tailored to this site. Identify various on-page optimizations, such as improving the heading structure (particularly for articles with H1-H3 structure), incorporating a table of contents, replacing outdated images, enhancing interlinking strategies, adding FAQ sections, optimizing call-CTA design placements, and more.
Simultaneously, develop a content pruning sheet to identify and eliminate any stagnant or outdated content that no longer serves a purpose or aligns with the site's goals.
Focus on enhancing the site's menu structure, order a new logo design to freshen the site's visual appeal, and create a simple blog roll homepage that presents the latest content in an easily accessible format.
➡️ Win #2: Improve existing CTAs
I will let the screenshots below speak for themselves here. The CTAs are really bad, and I doubt that the affiliate revenue is anything near where it could and should be.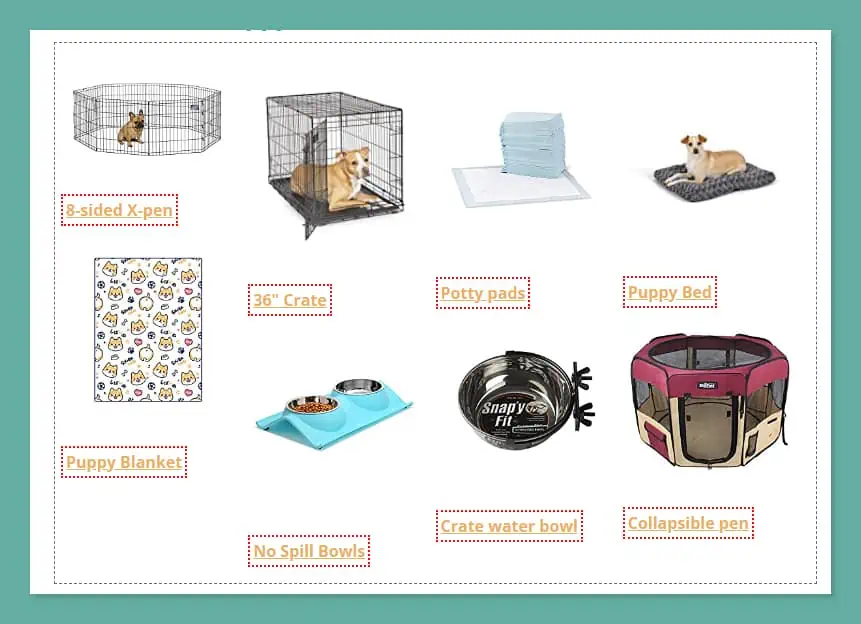 Just by incorporating AAWP plugin, the owner can significantly enhance the click-through rates on the site.
Taking it a step further, creating custom-designed comparison tables, buttons, and product boxes will further amplify the visual appeal and user engagement.
Additionally, given that educational content tends to perform better than affiliate content in terms of ranking, integrating Amazon native ads would be a valuable addition.
With the transition to a simpler page builder, incorporating these enhancements will not only improve the user experience but also maximize the potential for generating revenue through affiliate marketing.
➡️ Win #3: Promote Chewy.com
Previously, Chewy.com offered an excellent affiliate program with a flat fee of $25 for every new customer referred to their site.
However, they have since replaced this promotion with a lower commission rate of 4%.
Nonetheless, Chewy.com has its own set of advantages compared to Amazon.com. Here's a summary of the pros:
Slightly better commission rate: Chewy.com offers a commission rate of 4% compared to Amazon.com's 3%.
Well-known brand among pet owners: Chewy.com enjoys a strong reputation among pet owners, especially those who own purebred dogs like the Shiba Inu.
Extensive product selection: Chewy.com offers a vast array of pet products, ensuring a wide variety of options for potential customers.
Affiliate support and promotions: Chewy.com demonstrates care for its affiliates by providing weekly and monthly promotions, and keeping affiliates informed about the latest offers and marketing materials.
➡️ Win #4: Lead generation for dog trainers
Shiba Inus have gained notoriety for their mischievous antics, which has contributed to their status as the beloved "meme dog."
However, it's crucial to approach their training seriously to prevent behavioral issues from arising.
This insight presents an interesting and innovative opportunity for the website. While the site already features a basic directory of Shiba Inu kennels, the following steps can be taken to further enhance it:
Engage a VA to gather a comprehensive list of dog trainer centers across the United States, along with their contact information, through web scraping.
Reach out to these dog trainer centers via email or phone, exploring the possibility of establishing a partnership with them.
Promote select dog trainers and centers on the site, featuring them in newsletters and leveraging social media platforms for additional exposure.
Given the nature of running a dog-focused website, there will likely be numerous comments and interactions from visitors regarding their own dogs. As a result, the site has the potential to generate significant leads for these partner trainers and centers.
---
---
👉 Actionable Takeaways
Here are actionable takeaways that you can apply to your niche website today:
If you own or acquire an outdated website, it is highly recommended to take the logical step of improving & modernizing the design. This proactive approach will yield immediate benefits for you as the owner and can also serve as a valuable advantage if you decide to resell the site in the future.
Rather than settling for display ads revenue alone, it is advisable to explore additional revenue streams such as affiliate marketing and other monetization methods.
Take proactive steps such as reaching out to industry experts, engaging with your audience, and conducting thorough research to identify new sources of revenue.