Fixed-Fee Website Brokerage
We can sell your content website for $1,000
12 years of experience with over 180 deals
Save time working with our world-class team
We manage our own sites thus understand yours
We give you 3 ways to exit your business
Join our buyer list to get access to websites for sale!
We send out websites for sale every Wednesday 9AM CST. Join now!
---
3 Ways To Sell Your Business
We are a one-of-a-kind fixed-fee brokerage, saving you thousands of dollars on typical commission fees brokers take. We market your content website in three ways to get you a hassle-free sale.
Direct Purchase
We are website investors. If your website fits our acquisition criteria, we will provide an offer and work with you directly to close the deal.
Newsletter Classified
Our newsletter has a dedicated pool of website buyers who are on the lookout for quality deals. Your deal will be sent out to these buyers.
Flippa.com Auction
As an authorized brokerage with over 1,000+ followers, we will represent your site with extra perks such as boosted promotions and Editor's Choice listings.
---
What We Do
Valuation
With our experience evaluating websites over 12+ years, we analyze the site, traffic, earnings, monetization strategy, and market dynamics to come up with a fair market valuation.
Organize Data
We work with you to collect the necessary data to put together a P&L spreadsheet, earnings screenshots, and traffic screenshots.
For Sale Description
We write up a detailed listing description including high-level site details, pros, and identifying any upsides for buyers.
---
Recent Sales Transactions
The following content sites have been sold by our brokerage in the past 30 days.
| Niche | Sale Time (days) | Sale Price | Sale Method |
| --- | --- | --- | --- |
| Cryptocurrency | 5 | $12,000 | Newsletter |
| Business | 3 | $10,000 | Newsletter |
| Cat | 1 | $3,750 | Newsletter |
| Audio | 1 | $27,861 | Newsletter |
| Education | 1 | $37,148 | Newsletter |
| Survival | 1 | $25,677 | Newsletter |
| Kitchen | 2 | 61,182 | Newsletter |
| Coffee | 2 | 13,755 | Newsletter |
| Music | 10 | $70,000 | Flippa Auction |
| Sports | 14 | $23,700 | Flippa Auction |
| Health | 10 | $30,000 | Flippa Auction |
| Beverage | 2 | $20,000 | Newsletter |
| Wordpress | 3 | $7,500 | Newsletter |
| Pets | 8 | $26,000 | Newsletter |
| Business | 12 | $2,700 | Newsletter |
| Household | 20 | $7,000 | Newsletter |
| Household | 10 | $13,300 | Newsletter |
| Automotive | 3 | $14,336 | Newsletter |
---
See what some of our customers are saying…
I recently listed my website for sale in the website flip newsletter. I got multiple offers from potential buyers and closed in 3 days. The fixed fee also saved me money vs the typical % based brokerage fees. Would highly recommend!
– Ken Roberts, MicroExit.com
"5 star professional brokerage! Mushfiq is very professional in handling the sale of 3 of my sites. He knows his stuff and gave his input in the listing on ways to grow the sites which makes it more convincing for the buyer."
– Adnan N.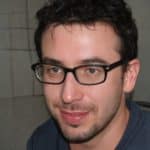 Amazing experience working with Mushfiq as he helped with the listing and the site was sold literally within 2 minutes of his newsletter being sent out. Transaction was easy, quick and painless.
– Jamie B.
---
Sell your content website for $1,000
Get your FREE business valuation today
---
Common Questions About Our Brokerage
What are your brokerage commission fees?
Zero. We do not charge broker fees.

Instead, we charge a fixed fee to list your website in our weekly newsletter.

We do a Full Blueprint ($1,000), where we share a deep-dive analysis into your website including due diligence, highlights, setbacks, easy wins, valuation, and our notes to our newsletter subscribers. This helps the buyer gain more confidence in your business for sale.

Once we've reviewed the site, we will send you a payment link and schedule your site to be listed.
Do you buy established websites?
Yes! We are actively looking to broker and buy established websites with at least 3-months of revenue. The revenues should be stable or on an uptrend. We will occasionally buy or broker down-trending sites so don't hesitate to submit your site for review.
How do you perform website valuations?
What's included in your due diligence process?
Each deal we broker is vetted to give buyers confidence. We have a multi-step framework we follow for each site that hits our marketplace. Check out our website due diligence framework.
Do you buy or broker "starter" sites?
It depends. valuating non-revenue starter sites has its own process. We are able to broker such sites if and only if they have quality content, and the domain is somewhat aged. Please view our guide on valuating non-revenue generating niche sites.
Do you buy or broker SaaS and e-commerce sites?
We do not at this time. However, we have a network of brokers we can connect you with. Make sure to reach out via our contact page.
Which niches do you actively buy/broker sites in?
We sell sites in all niches except adult, casino, gambling, and illegal niches.
Do you buy aged domains?
We do not buy domains only; if it has content, then we are interested in taking a look.