---
What's in the Free Newsletter?
Case Studies
Receive case studies with actionable growth tactics we apply on our portfolio of content sites. Apply the strategies to your sites to expedite growth and position for a sale. See example.
Data-Driven Guides
With over 175 successful website flips, we share our successes, failures, and industry insights. Each guide is data-driven, no fluff, and actionable. See example.
Websites For Sale
Each week we feature the best website businesses and aged domains for sale. We share Authority Business Blueprints: actionable growth strategies on each business. See example.
---
We are doing active case studies on 4 websites in different verticals. Follow us in the journey with monthly updates.
Receive exclusive case-studies sent directly to your inbox!
Learn how we apply data-driven methods to 10X growth on our acquisitions!
---
Website Flipping Insights
With over 12 years of experience and 175 website asset transactions on the buy, sell, and broker side, we share insights into the world of website flipping.
Niche Site Insights
Check out insights on building niche sites from fresh and aged domains.
---
Our growth guides are jam-packed with actionable tactics you can apply to your portfolio or investment acquisition strategy.
The amount of good information online when it comes to…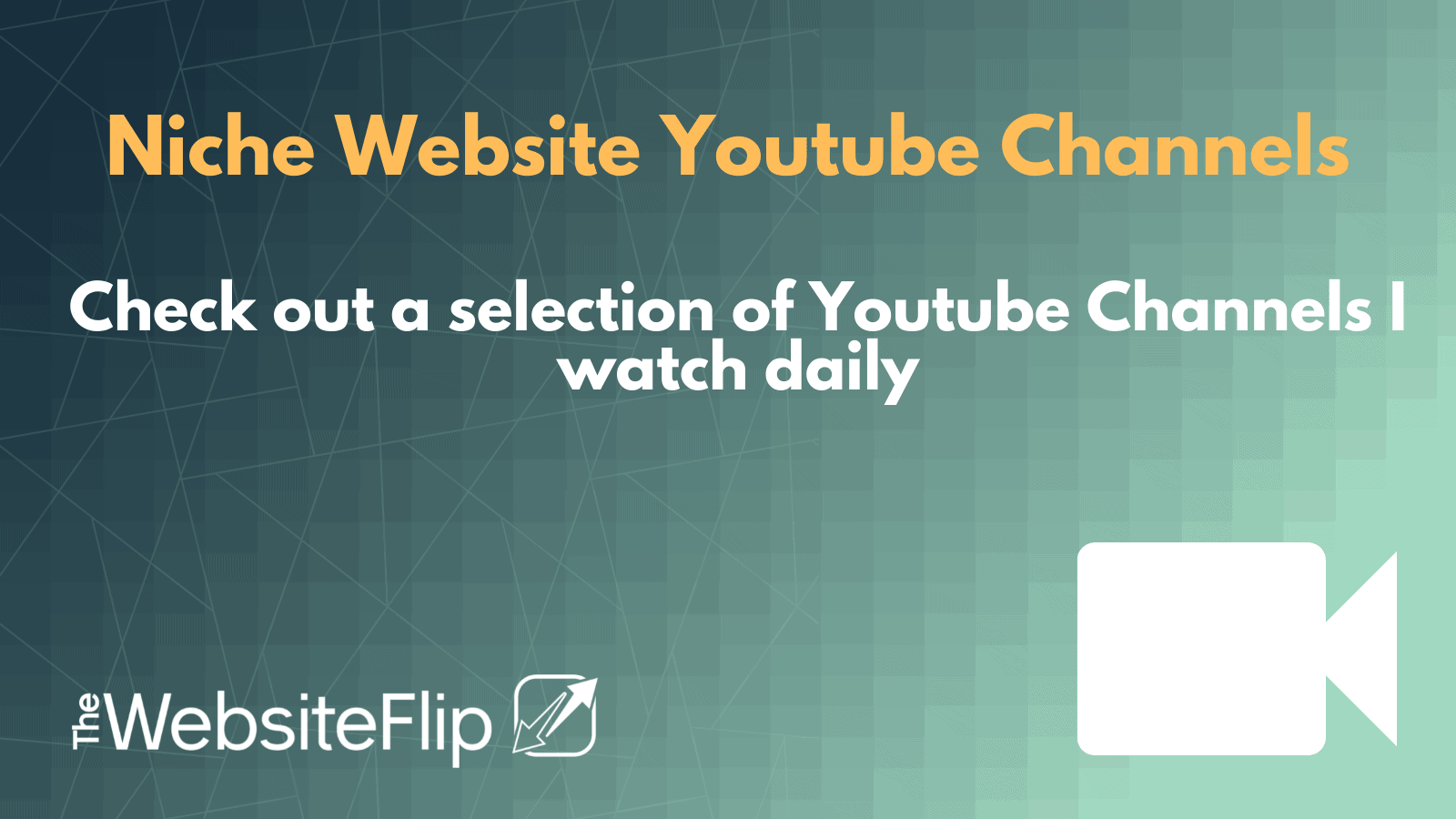 YouTube can be an incredible learning resource. When it comes…
Niche websites are a great way to make money online….
---
We analyze content websites and aged domains for sale on public and private marketplaces. Every week we compile the best deals into Authority Business Blueprints; a summary of the stats, pros, cons, easy wins, and growth blueprints.
---
---
Questions About Website Flipping
We receive many questions. Here are answers to the most common ones:
What is website flipping?
Website flipping is the idea of building or buying a content website, growing revenues, and then selling it. The goal is to sell the website for more than you bought it for, thus profiting. The debate whether to build vs buy a niche site is a personal decision, but both have pros and cons.
The skillsets needed for website flipping include search engine optimization (SEO), niche research, market research, monetization research, conversion rate optimization (CRO), and project management. Many of these tasks can be outsourced to specialists if need be.
How are website valuations calculated?
On average in 2021, content websites are selling at 30 to 40 times monthly average profits, or in other words 2.5 to 3.33 times annual profits. The average profits are calculated usually using the profits from the last 6-months or last 12-months (if the niche is seasonal).
Example: if a site is earning $1,000 per month on average across the last 6-months, then the site can sell for around $30,000 to $40,000
Is website flipping profitable?
Yes, website flipping is profitable. The Website Flip has done 175+ website acquisitions, which we've bought, grown, and sold. Several of these acquisitions have been 6-figure exits. Here are the numbers behind a few of our flips:
Wellness website: acquired for $5,650 in July 2020 and sold in December 2020 for $30,100. The site was earning $300/mo and when sold it was earning $936/mo.
Dating website: acquired for $32,000 in early 2019 earning about $1,000/mo. The site currently earns $9,000/mo. The site is valued at $315,000 to $350,000.
Outdoor website: acquired for $23,000 in April 2020. The site was earning $300/mo. We scaled the site to earn $3,000 to $6,000 per month depending on the time of the year. The site valued at $140,000 to $160,000.
As you can see, website flipping is profitable. When growing a site, we are building up the monthly income and simultaneously the website asset value. It's this two-pronged approach that makes the business model lucrative.
This was a selection of our website flips that we have case studies for. For insights across most of our website flips since 2018, read this write-up.
Where can I buy and sell websites?
Can I invest into websites without operating?
Yes! We did a deep dive write-up into website investment funds. The operator of the fund raises money, acquires the websites, and operates them. It's hands-off for the investors.
The alternative is to hire dedicated website operators, who will manage the day-to-day of your website portfolio on your behalf. In return, they usually charge a fixed fee plus equity.
---
Get front-row seats to how we buy, grow, and sell website assets
Receive thrice-weekly newsletters with case studies, guides, and blueprints!