I'm a firm believer in doing your due diligence before any purchase. This not only goes with websites and businesses but includes finding domains to build sites on or to flip for a profit. The right used domain can be a huge boost when starting a new site.
Likewise, while flipping domain names may not be as common as it once was, there are still great unclaimed domain names that can be bought for the base cost (~$10) and then sold for hundreds or even thousands of dollars.
There are several tools I use to look at the potential of various domains before moving forward with a purchase.
Are Domain Valuations a Science or Art? It's Quasi-Science
There's a little bit of both art and science when it comes to finding a valuable brandable domain name.
Domains name valuations can be based on comparable sales of a similar domain name that may have sold.
For example, if you own "example.net" and you can prove the sale price of "example.com", then that can be used as a basis for price setting. However, you have to consider the fact that ".net" will be worth less than a ".com", and also the prior history of the domain. While this part of domain valuations is a science, many parts are not.
For example, when domains with no meaning or a play on words are being sold (i.e., branded domains), it comes down to the buyer's interest and what they are willing to pay for it.
Domain flipping is a quasi-science.
---
Best Domain Appraisal Tools: The 4 I Use
There are many domain valuation tools out there, but four definitely stick out from the rest of the pack as far as being talked about by the online community.
Estibot Review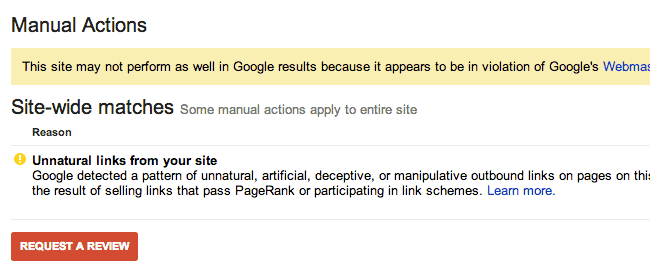 Estibot's tool is simple and well laid out. Aside from an estimate of value, reasons are also given for why a domain name's estimated value might be lower than expected.
Estibot's considerations are simple:
Extension,
length of domain name,
interest level, and
how often the term is searched in Google (aka "interest").
These are far from perfect metrics, but it's a solid base. A longer domain name is fine if it is memorable and easy to spell. Just because a name isn't searched exactly in Google doesn't mean it isn't a good brand.
That said, this provides a very fast estimate and a great snapshot of some of the big features I'm looking for when researching domain names.
Flippa Review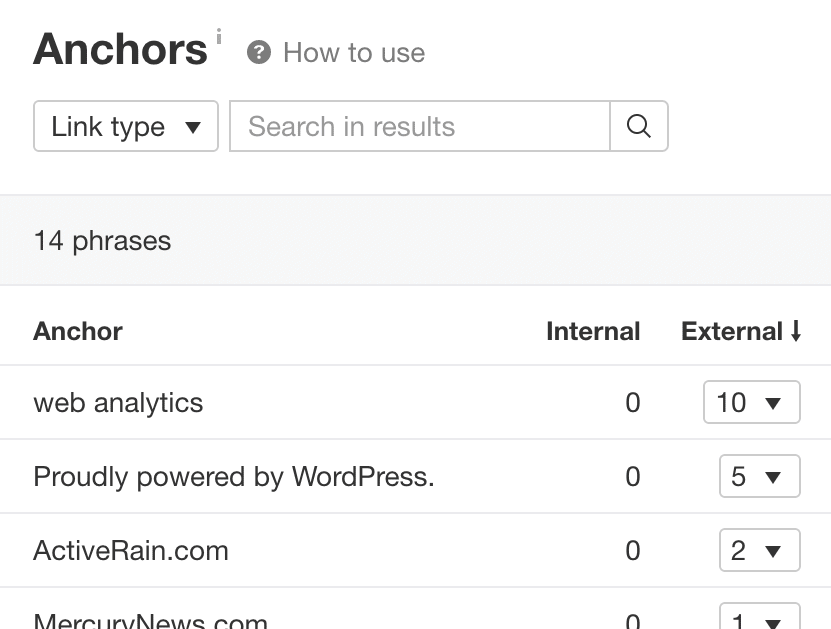 Flippa Marketplace doesn't have a free valuation tool, but it is a large marketplace where domain names are bought and sold. Paying attention to what names are for sale, what they're priced at, and which are getting interest can give a lot of information.
Especially if there are clear trends as to niches that are hot or cold.
This doesn't give enough information on its own, but when supplemented with other sources it can give a better sense of what the potential value of a domain name might be.
GoDaddy Review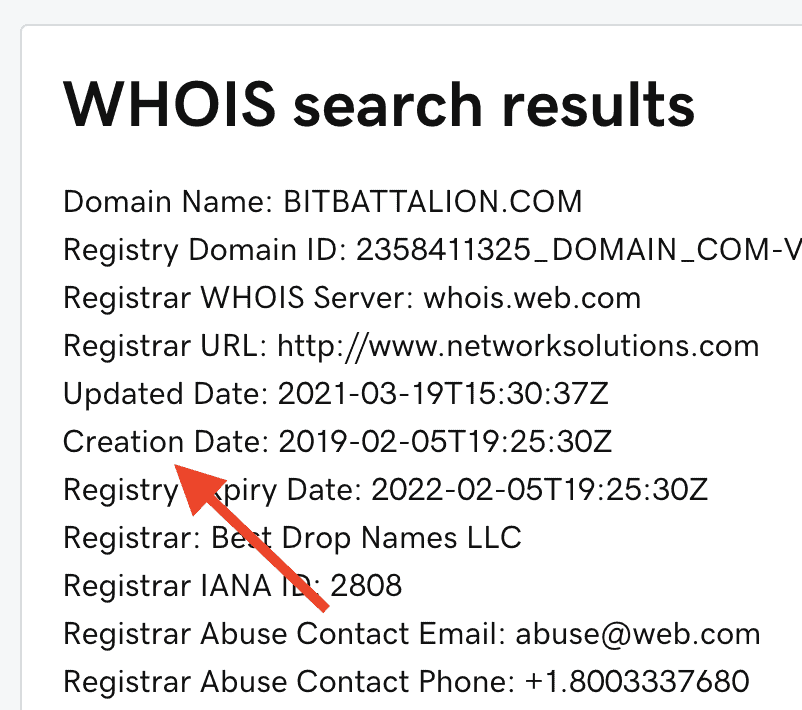 GoDaddy's domain valuation tool is very popular because so many people buy their domains there or have hosting with the company. GoDaddy's tool is based around some basics but mostly focuses on "similar domains" that have sold in the past.
One fair criticism of GoDaddy's tool is that while it's free and gives some decent comparable data, it is notorious for overestimating the value of a domain. They are in the business of selling domains, so it is in their interest to give a rosy scenario.
So while it's a data point, take the number with a grain of salt. Especially since the lowest amount that a domain can be is "Less than $100" no matter how ridiculously random the domain name is.
Sedo Review

Sedo is a bit different. A simple search for a keyword brings up suggested domains, and the price they're being listed at if applicable. However, for an actual appraisal of a domain name from Sedo a payment of $99 USD is required.
There really isn't a good reason to spend that much for a domain name evaluation and I wouldn't do it.
Brandbucket and Squadhelp for Branded Domains

If you are dealing with a branded domain (e.g., a domain like Nike.com which does not have any meaning attached to it), then your best bet is to use sites like Brandbucket and Squadhelp.
Both of these are marketplaces for branded domains. Sellers (or domain buyers) can submit their domains to the marketplaces, the team will review and help appraise it, and then it will go live. Buyers can then acquire the domains. Most of the buyers are business owners looking for an eye-catching name to use.
Another way to get an estimate of the value of your branded domain is to analyze their marketplace for what type of domains are listed, what TLDs, how many characters, which industries, and more.
---
Are Paid Domain Appraisals Worth It?
Various services online will do a domain appraisal for you if you pay their fee. They are usually not worth it.
Now note that if you have a short domain name that is a dictionary word, e.g., cats dot com, then this by default is a high-value domain. In this case, it may be worth using an appraisal service (not the ones that are bulk marketed at $99 one-time but more of an appraisal from an expert in the industry).
---
How Much is a Domain Name Worth?
The domain is worth whatever the end buyer will pay for it. Simple as that.
It's your job as the seller to justify the sale valuation. You can use comparables of past sales with similar terms, TLDs, age, scarcity, among other characteristics to set your price. Make sure to collect the data at the time you are self-appraising your domain so you can use that to back up your price if needed.
---
3 Factors That Increase Domain Values
There are a few main factors that increase the value of a domain. I look for these every time because the more of these boxes a domain checks, the more valuable it is likely to be.
1. Does the Domain Name Have History?
The most value for a domain name will almost always come from any link history it has. Used domains have the potential to start with some major juice from backlinks the previous website had managed to attract.
That makes the right previously owned domain extremely valuable, even after ownership expires and the previous website is taken down. These are often referred to as "aged domains."
While I love finding a well-used aged domain with a good link profile, I always make sure to do research on this.
Just having links isn't enough. Are the links good? Are they spammy? Are there any signs the previous site on this domain received a Google penalty for blackhat SEO?
If I see history behind the domain name, it's time to do research on a potential winner.
2. How Brandable Is the Domain Name?
Branding can mean different things depending on the potential buyers.
I make sure to avoid any names that are trademarked or copyrighted. But there are many names out there that could include names of states, regions, hobbies, or keywords that make it a good fit for bloggers.
For an outdoor blog, good examples might include kayakfreak.com, hikingeveryday.com, or paintballpioneers.com (all three available when this article was written according to GoDaddy). These names could all be considered decent brands for niche websites.
They tend to be very specific in a niche, but they work for a business or a blog, have good keywords in a popular space, and are easy to remember.
This doesn't necessarily mean those domain names will be worth a lot – but it makes it far more likely.
Another thing to look for in a brand is location. While I tend to shy away from getting a domain name that is too narrowly focused, if I found a great "Chicago Keyword" name that I couldn't believe was open, that could very well be worth a shot.
3. How Much Is Someone Willing to Pay for It?
This sounds obvious, but it's a factor that's actually too often overlooked. All the hypothetical signs can look good. A domain can have important keywords, some non-spammy links to it from a past website, and be very brandable.
But if no one is willing to pay for it, then at the end of the day as a sellable asset it's worth nothing. At that point, the domain is only worth what you can make out of it.
This is one of the places where the art comes in. Can you find the perfect name that strikes a chord with a buyer who just happens to be looking for a domain name and has a decent budget to make a purchase?
---
3 Factors That Decrease Domain Values
While those earlier factors make a domain more likely to be valuable, there are also factors that can sink an otherwise brilliant name. I always make sure to look for these issues before moving on to any domain name.
1. Spammy History
I don't just check the backlink history of any domain I'm interested in, but I thoroughly investigate those links. Many websites gained their rankings by gaming Google's Algorithm with spammy backlinks, then were let go after they were penalized.
If the domain had a history of spam or was penalized by Google in the past, that domain name might start with a penalty from Google the moment a new site is put up. There are ways to appeal to Google to have old penalties removed, but usually, this is more trouble than it's worth. Especially since getting that penalty removed is not promised or guaranteed.
I'd rather find a better domain name than go through the process of fixing a problematic past.
2. Misspelling or Less Common Spellings
There was a time where ranking for common misspellings was an SEO tactic, but it's not 2005 anymore.
A misspelled domain name, even if it is a common misspelling, is a terrible bet. Same for any name that is intentionally or "cutely" misspelled to try to look trendy or pass off as a brand.
This isn't a smart investment and not anything that's great for branding even if there are some links.
For sites aimed at specific locations where spellings of words might be different (color vs. colour) it's worth keeping those differences in mind if there's a specific geographic target for a site.
Usually, I'm aiming for the largest global audience, so defaulting to the American English spelling for domain names is the best rule of thumb.
3. Lack of TLD
Generally, certain top-level domains (TLDs) are more desirable than others. Everyone knows .com is the king, while .net and .org were often seen as other relatively good ones for years, though this isn't as hard and fast a rule as it used to be.
The majority of the time I want .com, especially compared to uncommonly used TLDs like .biz, .site, or many thousands of others that just aren't widely used.
There are exceptions to this rule, but they are just that. Exceptions as opposed to a general rule of thumb. That said, keep an eye on things as this can change over time.
An example of this would be how .info and to a lesser extent .org have become less popular while .io has gone from not existing to being a fairly well respected TLD, especially in the world of tech.
Unless I have a good branding plan that doesn't require it, a TLD is my ideal play for a domain name, and a lack of one will make that domain name, less desirable to many buyers.
---
FAQs About Domain Appraisals
What factors are considered in a domain valuation?
The main ones are the history of the domain name, links pointing to that name, brandability, and niche.
The importance of these can vary from case to case, but it's important to note that in the end, a plain domain without a site will only sell for as much as the market is willing to pay for it.
How can I sell my domain once I find its value?
Looking at a marketplace like Flippa to list your domain is a viable strategy. Another is to list it as a premium domain with sellers like GoDaddy. If it's a branded domain, then Brandbucket and Squadhelp are good choices.
On occasion, I've even been contacted directly by someone making an offer for a domain name. This will only happen if the who.is record is public for the domain.
Make sure to read our detailed guide on how to sell a domain name.
Do I have to own a domain to get it appraised? 
No, you do not need to own a domain to get it appraised. Any appraiser or free tool can get you an estimate of any domain's worth.
---
Wrap Up
Figuring out the potential value of a domain name is both a science and an art. While I used tools to do research and look at crucial information, sometimes a gut instinct that comes from years of experience turns out to be the best indication of whether or not a domain name will actually sell.
There have been times where a tool had one domain name at under $100 and another had it at $1,000. Domain name buying and selling is quasi-science.
Doing research and learning through experiences are both crucial to getting good at buying and selling domains.